I was asked to create a new brand and website for local artist Ptolemy Elrington who makes most of his sculptures from old plastic hub caps.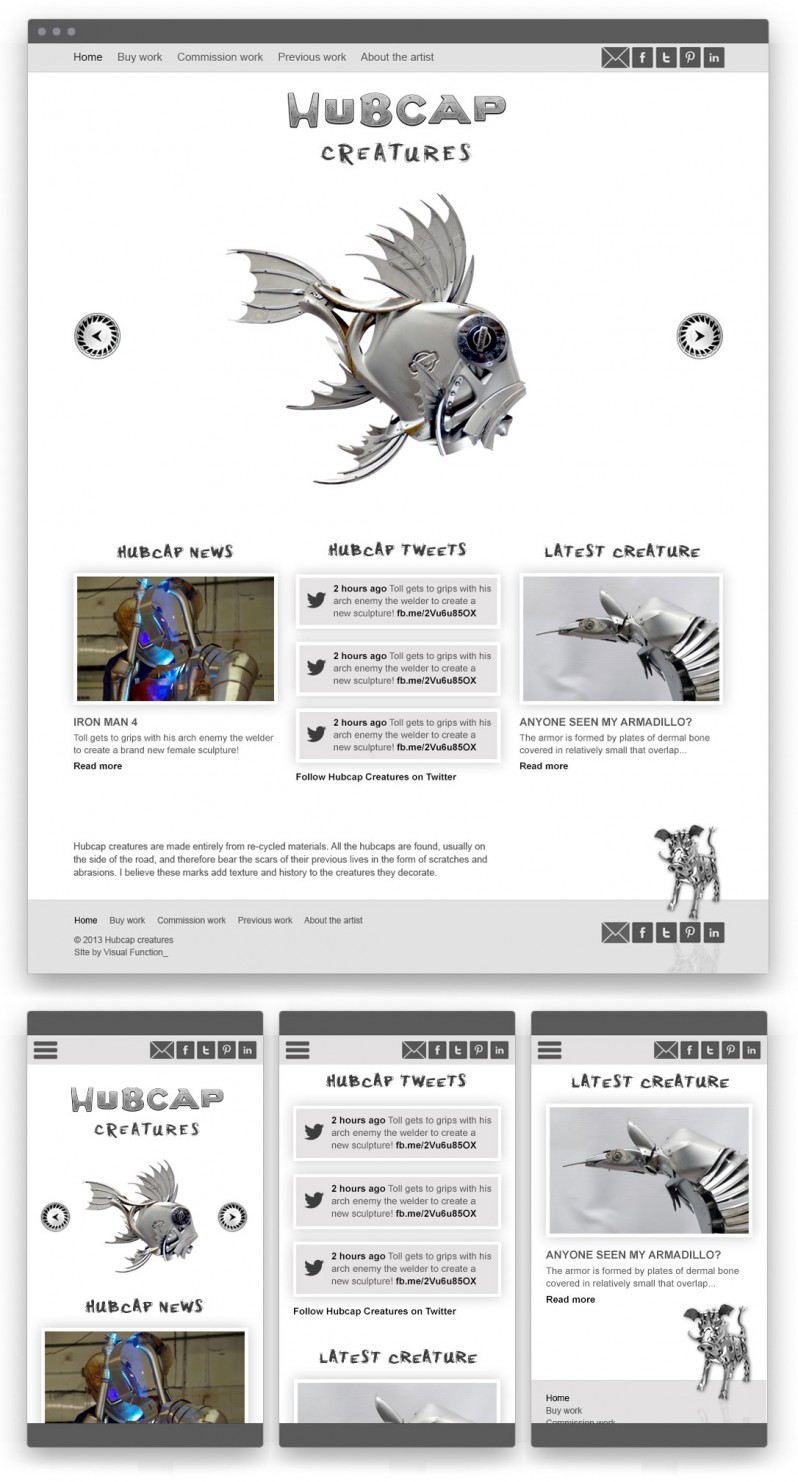 The logo utilises elements of familiar car brands to create a new found object style, that reflects his work. The H is from Honda, U is from Suzuki, B is from Bentley, C is from Citroen, A is from Audi  and the P is from Opel.
The website design was clean and modern, allowing the amazing sculptures to dominate throughout.
Visit website: www.hubcapcreatures.com